I have two main phobias.
Well, I have a lot of phobias IN GENERAL  (I MEAN COME ON WHO ISN'T AFRAID OF FORGETTING TO LOCK A PUBLIC RESTROOM DOOR AND BEING CHARGED IN ON WHILE YOU'RE PEEING OR SPIDERS IN YOUR FOOD OR RACCOONS WASHING FOOD ON YOU WHILE YOU SLEEP) but I have two MAIN phobias.
And they both hit me last night.
Erica scored a bunch of tickets to the SJ Giants game so we piled (all two of us) into her car and drove to San Jose and met up with some of her friends. I  mentioned in passing how I hated and feared mascots as one of her friends pointed out GIGANTE, the SJG mascot – a GIANT ORANGE SNARLING  GORILLA I SHIT YOU NOT HE IS TERRIFYING!
Lookit this guy! Don't be thrown off by his mildly quizzical look! HE WILL KILL YOU WITH HIS BARE GIANT ORANGE HANDS!
So Gigante in all his terrifying and giant un-glory is a few sections over gettin' his groove on (as scary as he is, dude can dance. I can't dance in a CHAIR let alone in a giant orange gorilla suit in front of dozens of baseball fans) and I'm all "GOD I HOPE HE DOESNT COME OVER HERE *beer chug*".
AND THEN HE DID
AND HE TOUCHED ME
FROM BEHIND
And as I shrunk away from his poking, there were literal tears streaming down my face.
And everyone with me was like SHES CRYING OH GOD THIS IS SO EMBARASSING
And then I started rocking back and forth and humming to myself.
With snot and tears running down my face.
And on my hands.
It was disgusting.
Then Erica comes back from wherever the hell she had gone and I cried on her OHMYGOD NEVER LEAVE ME AGAIN HE TOUCHED ME AND WOULDNT STOP
And she said "SUCKER."
—
First and foremost I would like to point out that I am not the only person to who is afraid of snails. So there's that.
However. I am terrified of them.
Logically I understand it's a fucking snail but a certain reoccurring dream in which GIANT SUPER FAST SNAILS EAT MY FATHER IN FRONT OF ME (The first time I had this dream I was 3 and it was VERY traumatic and LONG and I still have it) has kind of made it hard to be ok about them.
Yesterday it rained a lot.
And snails come out in droves after a rain.
And it was dark when Erica dropped me back at my house.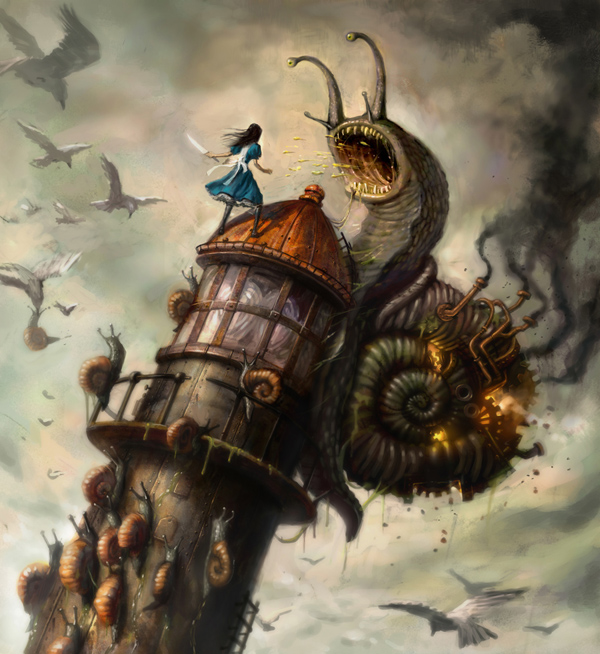 Do you see what I mean now?! THEY ARE AN ARMY OF SNAILS! THEY WANT TO EAT YOUR FLESH AND SUCK ON YOUR BONES AND BUILD CATHEDRALS OUT OF THEM!
I touched a lot of snails with the bottoms of my shoes.
I was not happy.
I don't think they were either, but of the two of us, I was in the position to freak out.
Also: EWW.